loading...
Synopsis
After losing the love of his life to a cruel Philistine prince, a young Hebrew with Supernatural strength defends his people, sacrificing everything to avenge his love, his people, and his God.
Synopsis Indonesia
seorang pria bernama Samson, yakni seorang Ibrani lahir dengan karunia kekuatan yang sangat luar biasa, harus mengorbankan segalanya, berjuang membela umatnya keluar dari perbudakan.
Samson yang terkenal kuat, tak terkalahkan dan ditakuti ternyata memiliki kelemahan. Delilah pun muncul sebagai wanita cantik yang menggoda dan mendekati Samson, untuk mengetahui kelemahannya agar Samson dapat dikalahkan.
Akhirnya, Delilah pun tahu kelemahan Samson ada pada rambut panjangnya. Samson yang jatuh cinta pada Delila tidak mengetahui maksud Delilah sesungguhnya mendekati dirinya. Saat Samson tidur, Delilah memotong rambut Samson. Hilangnya kekuatan Samson, membuat tentara Filistin dapat dengan mudah menangkap Samson.
Namun, pada akhirnya kekuatan Samson pulih kembali. Bahkan dengan kondisi matanya yang telah buta, Samson mampu merobohkan tiang-tiang dan mengalahkan tentara Filistin …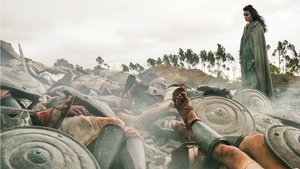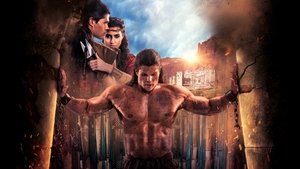 IMDb Rating4.2 1,193 votes
TMDb Rating5.4 15 votes