loading...
Synopsis
Batman, along with a number of his allies and adversaries, finds himself transplanted from modern Gotham City to feudal Japan.
Synopsis Indonesia
Karena sebuah 'reaksi kimia', Batman bertransportasi ke Jepang di masa lalu. Di sisi lain, sang musuh bebuyutan, Joker, juga ada di masa itu, dan mengklaim bahwa ia adalah sosok terkuat di Jepang.
"Raja Iblis dari Surga lapis keenam, Lord Joker," ujar Joker. Dengan kekuatannya ini, Joker ingin mengubah sejarah Jepang.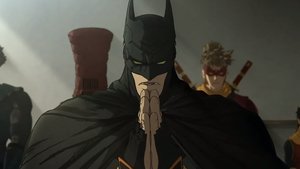 Original title
Batman Ninja
IMDb Rating6.3 1,867 votes
TMDb Rating6.9 15 votes