loading...
Synopsis
Alex, a lovable, unassuming dog trainer is in love with a great woman – Katherine – smart, talented, from a good family. Katherine adores Alex's quirky sense of humor, honesty and capacity to listen. Having decided to pop the question, Alex is blindsided when Katherine produces a detailed list of well-thought-out "improvements" she feels will tweak Alex on their way to becoming the ideal couple. Alex instinctively rejects the suggestion that he needs to change anything. But with the threat of a new competitor, Alex decides to "do the list." Guided by a coterie of friends that include: Dave, Alex's loyal childhood buddy, best female friend Lily, her husband Michael, and their 8 year old son, Nicky, Alex's journey has him reconsider and question his beliefs, values and world.
Synopsis Indonesia
Alex (Patrick Fugit), seorang pelatih anjing yang menyenangkan dan tidak menarik jatuh cinta pada seorang wanita hebat, Katherine (Jennifer Morrison). Ia pintar, berbakat, dari keluarga yang baik. Katherine menyukai selera humor, kejujuran, dan kemampuan Alex untuk mendengar.
Setelah memutuskan untuk mengajukan pertanyaan itu, Alex menjadi bingung ketika Katherine membuat daftar terperinci tentang "perbaikan" yang dia rasakan yang akan mengubah Alex dalam perjalanan menjadi pasangan yang ideal. Alex secara naluri menolak saran bahwa dia tak perlu mengubah apa pun.
Tetapi dengan ancaman pesaing baru, Alex memutuskan untuk "melakukan daftar" itu. Dipandu oleh sekelompok teman-teman yang meliputi: Dave (Eddie Kaye Thomas), teman setia Alex, teman wanita terbaiknya Lily (Karen Gillian), suaminya Michael (Aaron Staton), dan putra mereka yang berusia 8 tahun, Nick. Perjalanan Alex membuatnya mempertimbangkan kembali dan mempertanyakan keyakinannya, nilai-nilai dan dunia.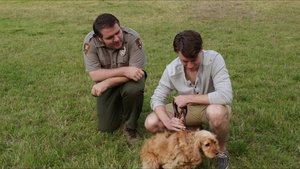 Original title
Alex & The List
IMDb Rating4.6 votes
TMDb Rating6.7 3 votes